Barbershop Choir Pair Suits Shirts
Does your barbershop choir embrace style and individualism? Are you a fresh and modern take on this great form of entertainment? If you answered yes, then you might appreciate this one of a kind set of barbershop quartet uniform. This set of men's choir suits is made up of two classically elegant and flattering custom suits and four crisp dress shirts custom tailored to fit you perfectly. Order any color of your choice or get a striking black shirt to help add contrast to your barbershop performance suit when you're on stage performing. This sophisticated look will give your barbershop quartet the edge that it needs all at an affordable price.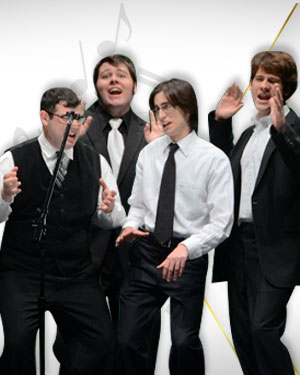 Barbershop choir - 2 Suits 4 Shirts
Regular Price: US$1090
Now Only US$817.5!
Select fabric, style and colour using the buttons below each item listed and use the special request
button to indicate any changes or special requests to your custom piece selected.
If you have already added profiles to your account which are not showing,
please type in any email address associated with that account and click on Try Again.