Barbershop Choir Shirt And Vest
If you have a classic pair of black men's pants that still seem to be missing something a little extra, this might just be it. This is a set of four hand tailored men's barbershop quartet suit shirts with fitted sleeves that are highly flattering, and a single breasted classic vest that will match your pants perfectly. The men's choir shirt in this set is made from a soft cloth that is sustainably sourced, easy to care for, long-lasting, and comfortable to wear throughout a night of performances, and the very same goes for the fitted exquisite vest that is classically complementary.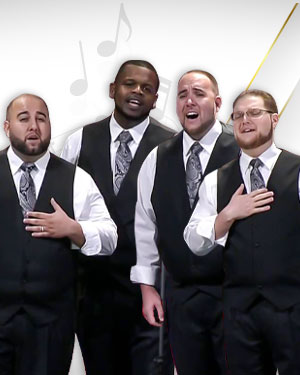 Barbershop - 4 Shirts 4 vest single breasted classic vest
Regular Price: US$840
Now Only US$672!
Select fabric, style and colour using the buttons below each item listed and use the special request
button to indicate any changes or special requests to your custom piece selected.
If you have already added profiles to your account which are not showing,
please type in any email address associated with that account and click on Try Again.