Barbershop Quartet Mens Shirt Men Pants
If you are going for a more casual and relaxed look on stage, then this barbershop quartet costume is perfect for you. This set of four pants and four shirts is hand tailored by world renowned tailors who understand your need for style and comfort. The pants are made to measure from a light fabric that is breathable and easy to move in for your convenience, while the shirt is beautifully hand tailored to be as flattering as possible while allowing for an easy look does not feel forced at all. This set of barbershop quartet suits is great for a group of young, modern men who enjoy a stylish yet casual feel in their performances.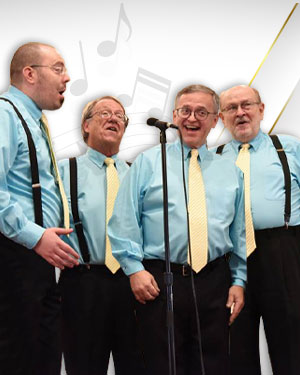 Barbershop - 4 Shirts 4 pants set of barbershop
Regular Price: US$840
Now Only US$672!
Select fabric, style and colour using the buttons below each item listed and use the special request
button to indicate any changes or special requests to your custom piece selected.
If you have already added profiles to your account which are not showing,
please type in any email address associated with that account and click on Try Again.