funeral home


As a custom tailoring company for both men and women in all service industries, we take great pride in understanding every single one of our client's needs. As the years have gone by we have seen more and more people in the funeral and burial industry coming in for hand tailored suits that are more work-friendly. At first glance a funeral home might not seem like the kind of place where looks and your clothing may matter, but the truth is that in any business appearance is important and as a funeral director you know that a funeral home is certainly no exception, and that formal suits for funerals are always part of the job's dress code. When a client comes to you with the intention to lay a loved one to rest they expect you to not only look professional, but they also look to see if you have a sophistication about you because then they will know that they can trust you to ensure that a funeral for a loved one will never come off as tacky or unprofessional. Many funeral directors understand this and strive to always look their best in a classic dark suit for funerals. It is understandable why this has also meant giving up comfort, because working any job in a funeral home can be rather demanding and we all know that suits are not exactly made for a busy working man that needs to constantly be on the move. The good news is that we can offer you a little help with both your style and your comfort. As a custom tailors who have been in business for many decades with expert tailors, it is easy for us to understand your need for both style and comfort all while remaining respectful. Imagine yourself in a gorgeous hand tailored funeral suit and your reliable staff in dapper comfortable matching funeral home uniforms all made to measure by industry professionals specifically for them, and best of all at a price you can certainly afford. With our promise of the latest styles, all day comfort, and affordability when it comes to our suits for funeral professionals we also guarantee quality in every stylish formal suit that we hand tailor.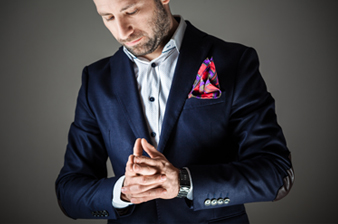 Classic dark suit for funerals
As someone who works in a funeral home, your see your classic black suit as a type of funeral uniform that you need to wear to work. Many people might not understand just how much thought goes in to choosing the most stylish yet comfortable and respectful funeral home uniform or funeral suit as a funeral director. When it comes to finding stylish yet respectful formal suits for funerals, the truth is that there is a lot of pressure for you as a funeral director or a staff member at a funeral home to look at your very best always in the most appropriate manner.
Most funeral directors opt for a traditional black funeral suit and their funeral home staff dress in the same classic dark suits for funerals. Not that there's anything wrong with this classic look, it works and its always very simply to pull off, but that also means that it is all you ever see people in the funeral home and burial industry wearing. If you ever get tired of the classic look, you will be happy to hear that it is definitely not the only option you have when it comes to what you can wear to work. How about a little color? This might sound crazy, but we're certainly not suggesting a bright orange suit or a lemon yellow tie. How about you add a little character to your work wardrobe by adding a few custom hand tailored suits in beautifully subtle colors such as dark greys, charcoal, and a slick dark navy. If you're a little nervous about wearing a dark grey suit or navy suit, you could also try an accessory such as a handkerchief or tie instead. The really daring might just even pull off a lightly pinstripe suit.
Of course, color is not the only style component to consider when picking out suits for funeral directors, the cut and style of the suit itself is important. A tuxedo is a popular mistake made by many for funerals, what people don't understand is that a tuxedo suit is more of a festive piece than it will ever be for working a funeral. Another choice of suits that we would not recommend for someone who is on their feet all day is a double breasted suit or a full three piece suit. This is because although these two formal suit styles fit the part when it comes to mourning aesthetics, they may be a little harder to keep looking neat all day long as a funeral director.
A style the you can always count on is the classic single breasted suit made up of a pair of hand tailored suit pants, a crisp white dress shirt, topped off with a classic single breasted suit jacket. A made to measure suit of such ravishing esteem will look great on you and the families you work with will appreciate you more for the extra effort you take to look good for them at such a difficult time. We can hand tailor stylish bespoke suits for funerals that not only look great on you, but are also tailored from the worlds finest and most breathable fabrics that are comfortable to wear any time of the year for long periods of extensive work.
Our elegantly designed and tailored suits for funeral professionals are so soft, comfortable, and easy to care for, you'll be very happy you invested in this made to measure burial suit. As someone who has to spend most of their day on their feat doing all kinds of different tasks, you need a black funeral suit that is comfortable enough for you to work with ease. As long as the day gets, when you work a job that is not only asking a lot from you physically but also emotionally, you deserve to at the very least be dressed as comfortably as possible. It is definitely no secret at all that off the rack suits do not exactly offer the most comfort throughout the day. What you may not realise is that this is because most of the rack suits are cheaply manufactured with poor fabric quality as they are made for a working class that primarily sits at a desk all day and they are also not manufactured to last you any longer than a few months. This is why after a few trips to the cleaners your black funeral suit may begin to fray, the color may begin to fade, and the fit of the suit may also feel a little uncomfortable.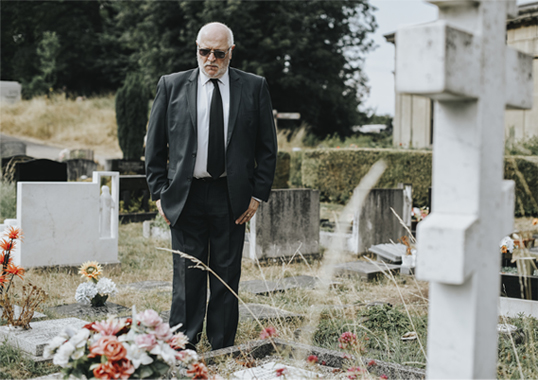 Burial suit and funeral suit
---

Suit hand tailored and made to measure funeral suit
Our solution for you is a suit hand tailored specifically for you and your lifestyle. We have been custom tailoring garments for industry professionals for three generations and we truly understand what fabrics work best for your busy work life. There is certainly always so much that goes into tailoring a great suit; like many things it takes years of experience to understand the very anatomy of the garment and how best it fits a client. This is what we do, for every dress shirt or formal suit jacket we stitch together we try to understand how this piece of clothing will fit into your life and how it will benefit you as a funeral director or as a funeral home staff member. Our best solution is that each piece of this made to measure suit should be made from a fabric that is soft to the touch, wrinkle resistant, stain resistant, easy to clean, breathable, light in the warm summer months but cosy enough for a chilly day. We travel all over the world looking for the best possible cloths for suits for funeral directors and we use these fabrics to create stylish, breathable, comfortable, and affordable funeral director suits and funeral home staff uniforms.
An off the rack dark suit for funerals may seem appealing to you when it comes to suits for funerals because it is generally a less expensive then getting a fully made to measure funeral suit for a funeral director or for someone who works in a funeral home. The truth is that although yes, most off the rack suits are cheaper than a hand tailored custom suit for funeral professionals, but after only a few weeks you begin to see why. Off the rack suits are not worth your hard earned money, but our hand tailored suits are. We do our best to make everything that we custom tailor affordable for you while still offering you garments that will not begin to fray after only one wash.

We are offering you the highest quality fabrics hand tailored into burial suits and exquisite staff uniforms for all your funeral home employees. It takes a lot of money to run a business, and with a funeral home sometimes the profit is a little slim, which is why we are offering you special prices on
suits for funeral directors
and
staff uniforms
for the dedicated staff team that keeps your funeral home working like a well-oiled machine. This also means that you as a funeral home director can start thinking about branding your business through unique funeral home staff uniforms that are made to measure perfectly for every member of staff without going over your budget. Just as style and comfort are a priority for us when it comes to funeral homes that order any of our elegant dark suits for funerals, affordability will also always be at the top of our list.
Basically, yours is a one of a kind business that caters to people at a very difficult time in their lives. It is imperative to look professional, sober, gentle and compassionate on your job. As funeral home directors and funeral home staff you need
funeral suits
and uniforms that are understated yet elegant, sober yet stylish, affordable, and most importantly comfortable. As a world renowned custom tailoring company we at
My Custom Tailor
not only understand your needs but we will always do our very best to meet them exactly per your requirements and requests. We are constantly on the hunt for the latest and best possible suit styles out there for the working man. We always do our best to deliver the most fitting option for our clients.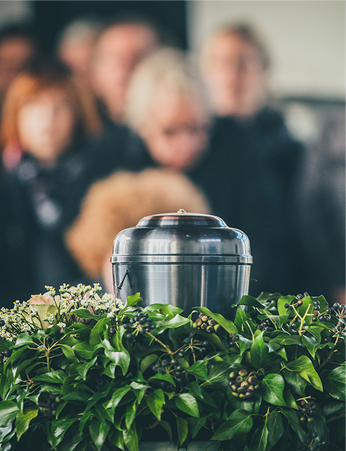 Special prices to funeral directors
For a funeral director this would mean something stylish but not over the top so that it always remains a respectful suit. We do the exact same thing for your staff, we only source the finest fabrics to create gorgeous staff uniforms that are sophisticated for the staff in your home. As well as style, we definitely stress comfort. This is because we know that as someone who may run or work at a funeral home you are constantly on your feet and also moving things around, for example when you are preparing a venue for a funeral or memorial service. This means that you not only need a suit that looks good, but it needs to so comfortable that it almost feels like a second skin. You need a suit that fits so well you never have to worry about it busting open or feeling so heavy you mistaken it for a wet blanket. We offer you variety and quality all in one stop, a suit you can wear day in and day out. We also offer affordability. It is no secret that getting a custom bespoke suit could cost you a pretty penny or two. We believe that everyone deserves to own at least one made to measure suit, especially people who work in this form of formal clothing every day, it is easy for us to help you out when it comes to a reliable beautiful formal uniform for both men and women.
We offer special prices to funeral directors for hand tailored elegant suits and also for men and women's made to measure funeral home staff uniforms. Take advantage of our great offer of suits for funeral professionals custom tailored for comfort, style and affordability. Order yourself a great custom made garment today!