Mens All Black Barbershop Quartet Suits
All black everything! This rather dramatic men's barbershop quartet suit is perfect for anyone who is looking for a flamboyant yet classy look. The all black men's choir suit is made to measure to fit comfortably by skilled tailors who understand your need for free movement and a breathable suit when performing. The choir suit echoes complete class and sophistication even with its dramatic color. The all black look is effortlessly elegant and it adds a layer of confidence to your look. This barbershop quartet suit is made up of a pair of hand tailored suit pants that well fitted while allowing for you to move easily in them, and a single breasted formal jacket that is elegant and pricelessly sophisticated.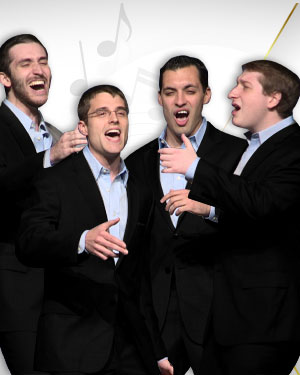 Barbershop - 4 Suits All black
Regular Price: US$1580
Now Only US$1185!
Select fabric, style and colour using the buttons below each item listed and use the special request
button to indicate any changes or special requests to your custom piece selected.
If you have already added profiles to your account which are not showing,
please type in any email address associated with that account and click on Try Again.