Shatnez Custom Mens Suit And Dress Shirt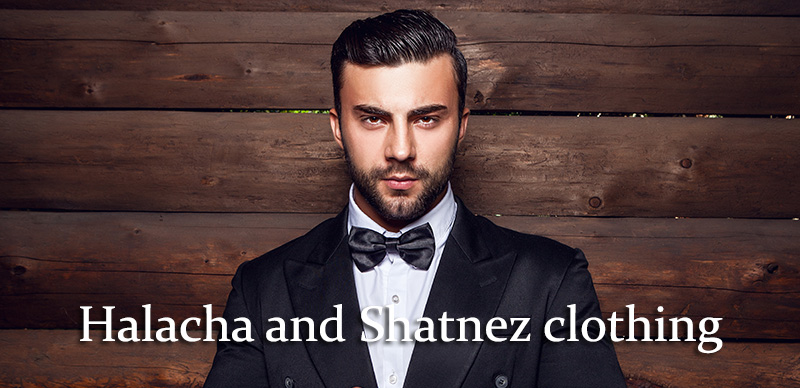 My Custom Tailors Adheres to Strict Standards for Shatnez Compliance
My Custom Tailors is a third generation custom tailoring business that serves thousands of clients, men and women, all over the world. Our customers include diplomats, business professionals, civil servants and everyday shoppers looking for high quality, custom fitting, personalized service, and reasonable prices. We stand steadfastly behind our work through an ongoing commitment to high quality fabrics, outstanding customer service, and competitive prices that satisfy loyal clients and an influx of many new clients each year.

Our wide range of men's styles include custom-made shirts, classic single-breasted and double breasted suits, sports coats, jackets, blazers, tuxedo, top coats, overcoats and more.

Womens custom clothing can be custom made from a wide variety of custom length skirt suits, pant suits, formal wear, shirts and blouses, and related accessories.

Our legacy is strongly rooted in an ability to satisfy any desire for style, fabric, color, and finish detail.

Our fabrics encompass pure cottons and linens, authentic cashmeres, super wools, and luxury silks for men's and women's suits. Custom shirts are made from Oxford, Broadcloth, Twill, Egyptian, Sea Island, and Pinpoint Cottons in a range of designs and colors to suit every taste and occasion. Our Master Tailors and Cutters are highly skilled with years of experience. We detail our custom-made clothes with the best available linings, hand-basted canvas, and buttons.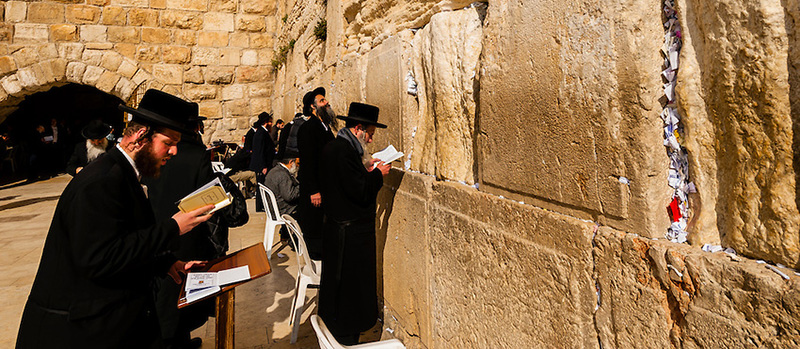 Halacha Compliance and Shatnez
One of the client groups we have a strong affinity with is the Jewish Community. We own our own manufacturing facilities which enable us to make custom-made clothing that meets religious requirements such as Halacha compliance and specifically the avoidance of Shatnez . We understand the need to use extreme care in the mix of fabrics and threads used to make clothes that are devoid of Shatnez. The Jewish Community needs access to clothing manufacturers that understand the meaning of Shatnez and take fastidious measures to make sure any attachment of wool to linen is rigidly avoided. We have lots of experience with this unique element of custom tailoring and there is no additional cost for this level of delivery specification

In Judaism, Shatnez is the biblical prohibition against wearing wool and linen together in the same garment. It is a strict reference to any attachment of wool to linen, which is strictly forbidden. There are no subtle or acceptable exceptions to the avoidance of Shatnez. Sewing, gluing, spinning, twisting or any other attachment method for combining wool and linen is impermissible.

Beyond the religious importance of Shatnez, it is a word that refers to combed, spun, and woven, which describes the stages in processing fabric. Specifically, it means combing raw fibers, spinning them into a thread, and weaving them into cloth. The clothing that is worn by Jewish men and women must not have any form of attached linen and wool fabrication. It is acceptable to wear these fabrics within the same outfit, i.e., wearing a wool coat over a linen suit, as long as these two materials are not in any way attached.

So, linen thread can't be used to sew wool pieces together and vice versa. While this is pretty straight forward, in the domain of widely distributed retail clothing, it can be difficult or impossible to establish assurance that material, fiber, and thread blends don't include linen or wool remnants. Because of this potential uncertainty and associated anxiety, clothes that list wool or linen on their labels can be taken to Certified Shatnez Laboratories, where specific procedures are used to make sure there is no wool/linen combination or attachment. This assurance is a great source of integrity and confidence within the Jewish Community.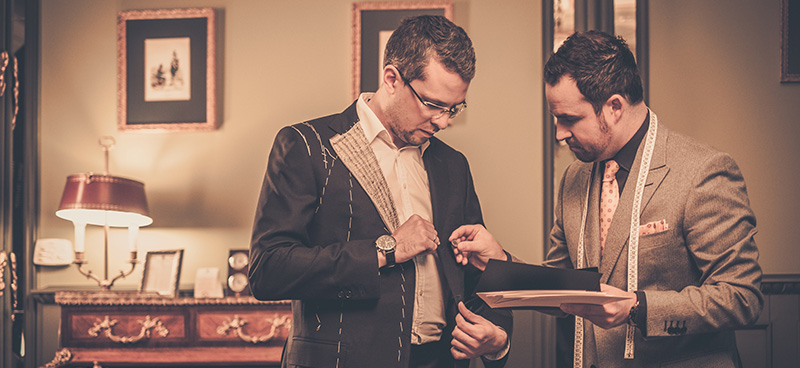 My Custom Tailors is a unique Custom Tailor
My Custom Tailors utilizes very strict quality control methods to make sure that Shatnez is avoided in custom clothes ordered with the specific requirement of being Shatnez compliant. The fabric and styling details defined for any made-to-measure item with this specific designation is isolated and dedicated to a specific and labeled area of the production facility. As the materials are ordered and the Master Tailors plan garment construction, they are trained to mandate all elements of the construction process as completely absent of any wool or linen material. This relates specifically but not exclusively to fabric, thread, binding, linings, pads, and buttons. Anything that is used to construct Shatnez compliant clothing items is confirmed to not contain even a fractional amount of wool or linen.

Once the materials are identified and separated they are checked once again prior to the construction and finishing process. This process certification is an obsession with us and our guarantee to the Jewish Community that any finished product we make specified as devoid of Shatnez is fully compliant.

We are very proud to have served, and continue to serve, thousands of clients from the Orthodox Jewish Community. They have been referred by word of mouth and keep coming back because they know we understand the importance and significance of this holy command and they trust us to make clothes for them that are compliant. Beyond that covenant, the Jewish Community enjoys the way our clothes are styled, the way they fit, and the ease with which they can engage us and depend on us to serve and support them.

When you go to the My Custom Talor web site you access a comprehensive collection of custom clothing collections that gives you an exceptional array of alternatives to buying off-the-rack, ill-fitting suits, shirts/blouses, pants, and related accessories for both men and women. Our web site assists anyone who has never experienced custom tailoring. Nothing compares to choosing your own styles, picking your own fabrics, selecting preferred colors, and specifying finishing details you desire. You will be pleasantly surprised and motivated by the quality and value you receive; in many cases custom tailored garments cost less than off-the-rack clothing bought from retail stores.

The Internet has evolved as a very effective medium for engaging our clients. On-line shopping is a practical and efficient way for busy people to buy custom-made clothing without sacrificing quality or personal service. Shopping retail stores to find the right combination of quality, style, and value is increasingly time consuming, frustrating, and inefficient. How many stores can you practically frequent in buying different types of clothes that are styled differently and where the fit is so inconsistent?

The My Custom Tailor web site details the full extent of our operating standards and our extensive custom-made clothing collections. Over 1500 years of master-tailoring experience combined with a commitment to quality, define our proud legacy. Our custom suits are uniquely designed, configured, and assembled. A select group of Master Tailors using traditional, bespoke tailoring techniques create classic clothing items that last for years.

Our staff of 170+ workers is trained as a collective group of custom-tailoring specialists. We meticulously assemble our suits in a staged fashion with experienced craftsmen working on collars, sleeves, buttons, and the jacket body. Pants, shirts, and accessories receive the same conscientious attention to detail. Trained artisans cut the materials, complete component assembly, and finish each garment according to measurements and details specified by our clients.

Custom clothing is configured and made to suit individual personalities; custom clothing evokes a strong, distinguished, non-verbal impression. Bespoke clothing is made specifically to your size and shape in providing a perfect fit and a striking appearance. Custom styles and designs, made-to-measure, can be facilitated from pictures or sketches that you forward to our tailors to replicate. Our clients receive LIFE TIME ALTERATIONS to accommodate their needs as their weight varies over time.

Our bespoke tailoring expertise allows you to choose from a vast range of fabrics and colors for your custom made suits, shirts, and related accessories. Custom tailoring is ideal for ordering tuxedos and tail coats (frock coats) for black tie events. Vests and waistcoats, topcoats and overcoats, women's skirts, men's and women's shorts, women's dresses, and leisure pants for men and women are all part of the My Custom Tailors collection portfolio.
It is easy to choose custom-made business suits, dress shirts, coats and much more for men and women
Our complete offering inventory is displayed within five distinct collection groups, which are differentiated in terms of fabric composition, finishing, and price. Choose from Classic, Premium, Superior/Exclusive, Deluxe, Heritage Gold and Designer Brand Collections. The differences between these collections are summarized below:

The Classic Collections
Our Classic Collections provide great value and is our least expensive offering. These light-to-medium weight fabrics are made in Thailand and have a higher synthetic content, around 35%, to make them extremely wrinkle resistant, durable, and easy to maintain. "Wears like a Tank" is how some of our clients describe these cloths. These fabrics are a very cost effective option for custom shirts, suits, jackets, pants, coats and more.

The Deluxe Collections
Deluxe Fabrics are imported from countries like Italy, France and the U.K. and are 100% pure wools and cashmeres, unless otherwise specified. They are highly desirable fabrics with an extremely rich feel, a high drape, and strong crease recovery. If you are looking for a luxurious suit at an affordable price, this is the collection for you. The suits in this collection provide the premium, luxury feel of a suit that often sells for much more in a retail store.

The Designer Brands Collections
Fabrics in the Designer Brands Collections are premium-branded fabrics such as Dormuiel, Holland and Sherry, D&G, Reda, Wien Shield, Scabal and others. Custom made suits from these materials in the UK cost upwards of GBP 3000 and in the USA cost upwards of USD 4000. The Designer Brands Collections is for the extremely discerning, brand-conscious dresser that wants to own custom clothing made from the finest materials available.

The Exclusive Collections
These fabrics are light to medium weight fabrics with 100% wool or minimal synthetic blends. They have a softer drape and fall, and are richer in look and feel. This is our most popular collection with an 80% repeat order frequency.

The Heritage Gold Collections
The cloths in our Heritage Gold Collections are sourced from top-end suppliers and European Mills. They are among the most luxurious wool fabrics available; mostly super 130's and above with a smooth texture, a fantastic drape, and a super soft feel. Our Master Tailors make high quality garments from these exceptional fabrics at reasonable prices that provide great value.

The Premium Collections
The next level is our Premium Collections where the cloths reflect a lighter texture that makes them drape well. They have a higher wool component than Classic Collections fabrics. These fabrics are very popular due to their relative price point and frequent savings opportunities offered in our special offers section.

Start here to order your custom clothing Once you enter the website you will choose your preferred style, fabric, color, and accessory detail, and your measurements by clicking through a series of sequential links to complete the order process. When you reach the area where you request special requirements, this is where you specify the requirement to be Shatnez compliant. When your order is confirmed back to you via email, there will be a specific reference to this manufacturing mandate.

Your fully customized, made to measure garment will be completed in a week to ten working days and delivered right to your doorstep. Your total satisfaction is guaranteed. If there is any issue with how the garment looks or fits, contact us immediately.

Our web site is a virtual clothing and accessory boutique, available to you 24 hours a day. We offer multiple options in meeting every conceivable wardrobe requirement and preference. If you are not sure of what fabric collection to choose from or what style to order, contact our customer service department for recommendations or for answers to any questions you have. We will be in touch within 12 t0 24 hours.