Shirt And Pants Tailor Made Barbershop Choir Group
A hand tailored men's barbershop quartet pair of light khaki colored pants and a nice red custom tailored dress shirt that together are sophisticated and magnificently elegant enough to be a professional choir costume for both formal and casual performances. This set of men's hand tailored barbershop suits looks great on and is marvelously comfortable to wear before, after and during performances. The fabrics used in both the fitted dress shirt and the skillfully tailored formal pants are breathable, easy to care for, and comfortable. This is an essential item in your costume closet for sure as a top notch men's choir.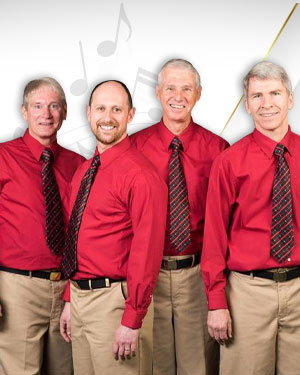 Barbershop - 4 Shirts 4 pants-light khaki pants and red dress shirt
Regular Price: US$924
Now Only US$900.9!
Select fabric, style and colour using the buttons below each item listed and use the special request
button to indicate any changes or special requests to your custom piece selected.
If you have already added profiles to your account which are not showing,
please type in any email address associated with that account and click on Try Again.