Custom made Skirts
Womens Custom Made Cashmere Skirts In Black
---
Formal bespoke pencil skirts with flat fronts, back zippers and center vents on the back. Custom made with cashmere, these tailor made black office skirts are super soft and comfortable.
Detail for this Custom made Skirts
Skirts

Style : pencil skirt
Length : Above knee length
waistband : Standard waistband
Pleat style : Flat front
Front pocket : no pocket
Back Closed : Zipper at the back
Vent : center back vent
Event : Formal
Event : Work and Office
Fabric
Name: Super 110s English Virgin Cashmere by Scott and England
Description: This Super 110s English Virgin Cashmere fabric by Scott and England is available in rare shades of olives, blues, blacks, and khaki. Dripping class and style, this 8 oz lightweight solid fabric keeps you fashionable during summers, spring, and autumn. You can transform your colorless wardrobes by wearing outfits made of this fabric like waistcoats, double breasted suits or custom suits for men and custom made skirts, skirt suits or pant suits for women.
Weight: Light Weight (6 Oz - 8 Oz)
Pattern: Solid
Season: All Year | All Season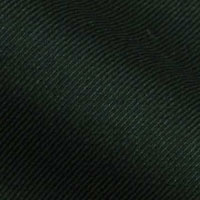 ---
Purchasing this item for
to select another profile
Add Measurements Profile
---
Do not add a new profile if you wish to change some of the measurements previously used. Simply choose the previous profile and continue with order placement. After the order has been submitted, you can make changes to the existing profile.
---
Choose to customize or select as designed
Buy Now
Order this style, fabric and color combination as shown
---
Customize It
Get yours fully customized personalize the style & select the fabric/color for your custom piece