quartet costume or Choir uniform


As a performance group of great talent and discipline, you must really put so much work in to your dazzling act. A great part of the performance is the presentation and a major part of presentation is what you wear.

You might be interested in our Special Offers on Barbershop Quartet Uniforms
What may go a little under-appreciated is the importance of your
quartet costume
or
Choir uniform
. Whether you are a group of professional barbershop quartet performers or just a weekend hobby group that performs for their town every now and then, we can all agree that your appearance on stage matters quite a lot to you and to your act.
Barbershop quartet
suits are certainly so much more than something you just simply wear as a group of singers when you go on stage.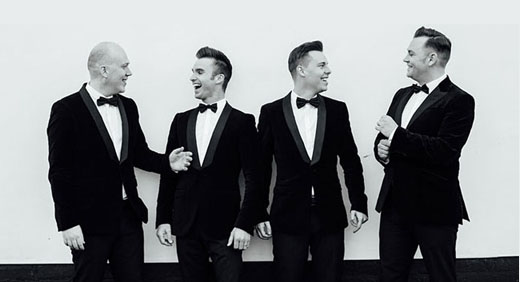 Barbershop quartet suits
Every color or design in every unique uniform represents and gives greater life to the message you as a group are trying to get across in your beautiful songs. Because appearance is so important to your barbershop choir and many other professional singing groups in the music industry, we can understand that there is also a lot of competitiveness when it comes to originality and uniqueness in quartet suits and Choir uniforms.
Not only does this mean that many of you and your competition are constantly on the lookout for new and exciting trends in choir entertainment, but you are also looking for a great and highly experienced custom tailor that you can without a doubt count on to give you the very results that you want in your made to measure suits and bespoke suits for men and women.

You might be interested in our Special Offers on Barbershop Quartet Uniforms

As experienced custom tailors, we do a lot of work with people in the performance industry and we always do our best to please our clients. We also work hand in hand with them to get the best possible look for them out of every single one of our expertly hand tailored choir suits.
When we are talking about appearance and competitive fashion, the word comfort also needs to come up, especially for a performance group that entertains live on stage in front of large or small audiences in front of hot stage lights and spotlights. As a barbershop quartet you seem to spend a lot of time on your feet for performances, and every now and then you might even throw in a dance move or two to add a little something extra to your performance. It is certainly not hard for anyone to understand why you might need custom tailored barbershop choir suits that are more than comfortable to perform in all night long if you very well must. Another word that comes up when you are looking for a new choir uniform would be affordability. It is no secret that hand tailored individual quartet uniforms can be rather pricey but that is something we do not want you to worry about, and that is why we offer special prices to barbershop quartets and choirs for exquisite custom made to measure barbershop quartet and choir uniforms made from the finest fabrics for both style and comfort, all at highly affordable price.
If your choir group has not been paying much attention to your barbershop quartet uniforms including barbershop quartet shirts, then we really must tell you that you have truly been robbing your act of something incredible and beautiful.
As a performance group, barbershop quartets need to really consider what they wear during performances. This is because what you look like on stage is so much more important than just the having something on to cover yourself. Your choir uniform is a performance tool that allows your audience and the judges you perform for to visually understand and relate to what you are trying to get across in your musical performance.
But of course, it is quite easy to also see that the quartet uniform is so much more than a visual aesthetic representation of your songs, it also serves a business purpose. Yes, your choir is a business...after all you are in show biz! What distinct and ravishingly custom hand tailored barbershop quartet suits can do to help you grow as a household name is pretty amazing. We are sure you have noticed how some of the top choir groups and barbershop quartets around the world usually dress in one specific signature style and color, this is branding 101. By always designing stunning choir suits it makes it easy for fans all over the world to always tell you apart from the competition long before you start singing as beautifully as you do.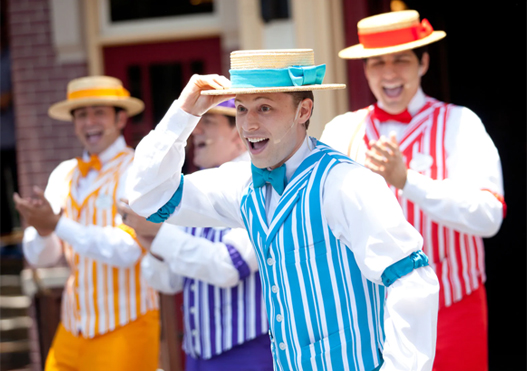 Custom made to measure barbershop quartet and choir uniforms
Those are the reasons why as a barbershop harmony singing group no matter where you are from or how big or small your group is, your appearance matters a great deal to your performance.
As a custom tailoring business, My Custom Tailor, with clients all over the world of some of who are performing artists in the industry, we can understand why a simple suit can so easily mean something ever so completely different and something so much more important to you and your fans when worn beautifully as a choir uniform.

Custom hand tailored
We at MyCustomTailor.com can certainly hand tailor a collection of drop dead gorgeous quartet suits that are sure to dazzle the crowd during any performance no matter how big or small and we'll even go the extra mile to make certain that your barbershop quartet uniforms are as comfortable as possible for a performing choir group.
Well before we even get to comfort, we need to take a deeper look into what styles are good for a performing barbershop quartet. We as designers of clothing, are avid followers of trends in every professional industry that we custom tailor for. The wonderful thing about the ever-evolving music industry is that although there are always fashion guidelines out there, the truth is that you can dress in absolutely anything for a costume as long as it flows with the message you are trying to get across in your music.
If your barbershop choir singing quartet is a little old school or harks of nostalgia, we have a wide collection of elegant and sophisticated suits styles with some of barbershop quartet's most influential stripe designs. We can very easily custom tailor a one of a kind bespoke suit for men or women - made with a with pristine crisp white shirts or shirts that are the color of your quartet or choir group. Let us not forget the classic bow tie that has given a cheeky side to so many great stage suits throughout barbershop music history.
If your perfectly harmonious barbershop quartet is chasing a more modern and refined look for your choir uniform, we can custom make the uniform in the latest designer style to give you the look you desire. As a suit company with very many years of trusted expertise, you can trust that we know what we are talking about when it comes to elegance, sophistication, and class. What this means for you as a group is that if your highly talented barbershop harmony singing group is looking for a red carpet look, we can very easily hand tailor suits and uniforms from beautifully trimmed fabrics in any color of your choice from ruby red, pink, to navy blue or midnight black. You choose what you want in any suit or quartet uniform and we work hard to meet every single one of your requirements and requests because to us, nothing you ask for is too much.
Comfort is a big deal when it comes to any item of clothing that you choose to purchase, but it is no secret that most barbershop quartet suits and barbershop choir uniforms can be uncomfortable, sometimes even heavy and often difficult to move in. It is already hard enough to be called to perform at your very best before an audience or a panel of judges, but doing so on a particularly warm day while wearing a heavy and uncomfortable garment could feel excruciating and torturous. Luckily for you, we are in the business of getting suits right. We import some of the world's most beautiful, soft, lightweight, and breathable fabrics to make show stopping barbershop choir suits. This lovely variety of the world's finest fabrics is used in every single one of our garments, from choir pants, skirts, barbershop quartet shirts, suit jackets and so on. Our highly experienced custom tailors use every single stitch of the fabric to create choir suits that look and flow beautifully while also feeling light, breathable, and comfortable for performances any time of the year no matter the weather. Not only is this a promise of comfort it is also a promise of quality at an affordable price.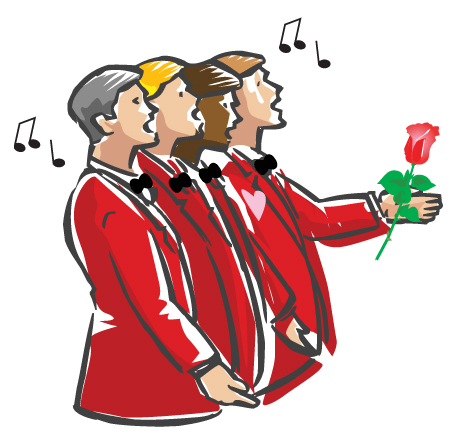 Quartet suits for men and women
For all of our barbershop quartets we are offering special prices for barbershop choir shirts, pants, and everything that goes in to fantastic barbershop choir uniforms. We understand that as a barbershop quartet or choir you have many expenses for every show and competition that you take part in which is rarely ever reimbursed. We aim to do our part in helping you save money by offering you gorgeous made to measure barbershop quartet costumes that are hand tailored from the worlds finest fabrics by our highly skilled in-house tailors who have many years of experience under their belts.
As a performance group, it can be rather challenging for you to find a custom tailor who cares about you as an individual. A tailor who always looks in to what is best for you as a singing group. We pride ourselves with the great service we provide to all of our barbershop quartet and choir singing groups. Retailers and most custom tailoring companies usually do not understand just how much work and effort is needed for every performance you have as a barbershop choir. We at MyCustomTailor listen to your needs! We work with you every step of the way to ensure that the dazzling end product is the perfect choir uniform that you imagined for your barbershop choir singing group. As a company who works with clients from all over the world, we also follow popular trends in different parts of the world which is always an added benefit in helping you pick choir uniforms that are stylish and complementary on an international level. Style is certainly not all we travel the world looking for. We also scour the globe looking for the best deals on the worlds finest fabrics such as pure silks, cotton, wools, and so much more. This allows us to create choir uniforms and quartet suits for men and women that are soft, beautiful, lightweight, easy to care for, breathable, and incredibly comfortable to wear. We do this so this so that you do not have to worry about discoloration, frays, and a heavy costume, instead you can go on stage and shine the stars that you are.
Because we understand that a large number of singing groups choose affordability over comfort and quality, we do our best to ensure you never have to make that nightmare of a decision. All of our custom tailoring services are offered to barbershop quartets and barbershop choirs at a special and highly affordable price. To perform at your very best you need to look your best, this certainly does not have to mean it needs to cost you a pretty penny or two. Our prices are specially adjusted to meet the average budget of a singing quartet group. We offer you the best we can so that you can give your very best to every performance. Why not get yourself and your barbershop quartet group a gorgeous collection of exclusively hand tailored suits and shirts that are made from the finest fabrics, stitched by seasoned experts for a comfortable fit, all at a price that you can very easily afford.
You might be interested in our Special Offers on Barbershop Quartet Uniforms